List of Cards
Edit
Akebono has 2 copies of each of the following cards:
Import Code:
6rs 6s2 6s2 744 744 744 744 744 744 744 744 744 744 744 744 744 744 744 744 746 746 748 748 748 748 748 748 74a 74c 74g 74g 74i 74i 74i 74i 8pl

Creature Control: 8
Permanent/Quanta Control: 4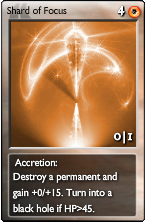 ---
Fake Gods
Akebono

Chaos Lord

Dark Matter
Decay

Destiny

Divine Glory

Dream Catcher

Elidnis

Eternal Phoenix

Ferox
Fire Queen

Gemini
Graviton

Hecate

Hermes
Incarnate
Jezebel

Lionheart

Miracle

Morte
Neptune
Obliterator

Octane
Osiris

Paradox

Rainbow

Scorpio

Seism
Serket
Best way to kill akebono:
Flooding-lobotomizer-gravity shield. when he cast overdrive on his creature just lobotomize, with flooding he can't have on the field more than 5 creature so he can't one shot you with chimera. you win easily by deck out. if you want to kill him before deck out, 3 or 4 antimatter + liquid shadow should do a good work. Pillarless speed decks also work well (e.g., Grabix/Graboyer).
Ad blocker interference detected!
Wikia is a free-to-use site that makes money from advertising. We have a modified experience for viewers using ad blockers

Wikia is not accessible if you've made further modifications. Remove the custom ad blocker rule(s) and the page will load as expected.