Do you must have:
Min. 10x Quantum pillars
A lot of Forest Scorpion
A lot of Adrenalines (if you lucky 1-2 Green Nymphs)
5x Nova (optional)
Mark of Life
Play out all your quantum pillars if you have. Collect Life quantums (min. 7). Give a Forest scorpion Adrenaline straight away if you play off a him. This tactic is easy and cheap. For this deck give a something dealing a damage (Reverse Time, Firebolt, Icebolt) and a something healing you (Holy light, Empathic Bond, Heal...).
God luck for you. Beneath is a exemplary deck for this tactic. (My deck :) )
Ps. My english is not very good because im from Poland.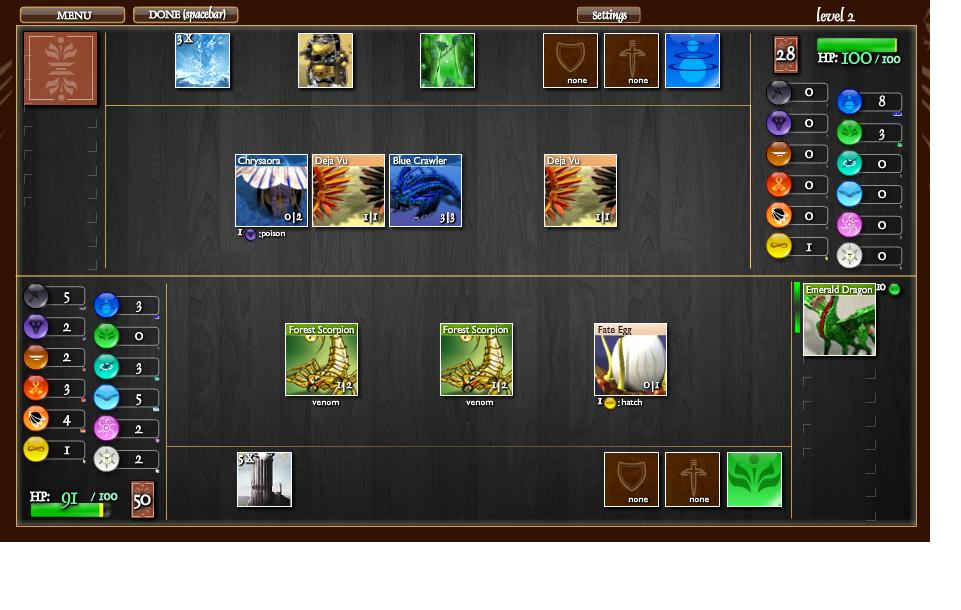 Ad blocker interference detected!
Wikia is a free-to-use site that makes money from advertising. We have a modified experience for viewers using ad blockers

Wikia is not accessible if you've made further modifications. Remove the custom ad blocker rule(s) and the page will load as expected.