HELLO EVERYONE!
Welcome to my user page! This is where I post all of the links of decks I have created or found in other websites, good or bad. I hope you will give your comments and suggestions to improve the decks I have listed below! (By the way, my favourite element is Entropy because of it's randomnes!) See some of my "Lucky" Mutations and Mindgate Resonance below!
My Favorite Pages / Decks:
Edit
My Decks:
Edit
Duo-Decks
Edit
Trio-Decks
Edit
Rainbow Decks

Edit
"Lucky" Mutations:
Edit
Armagio Vs Armagios
Edit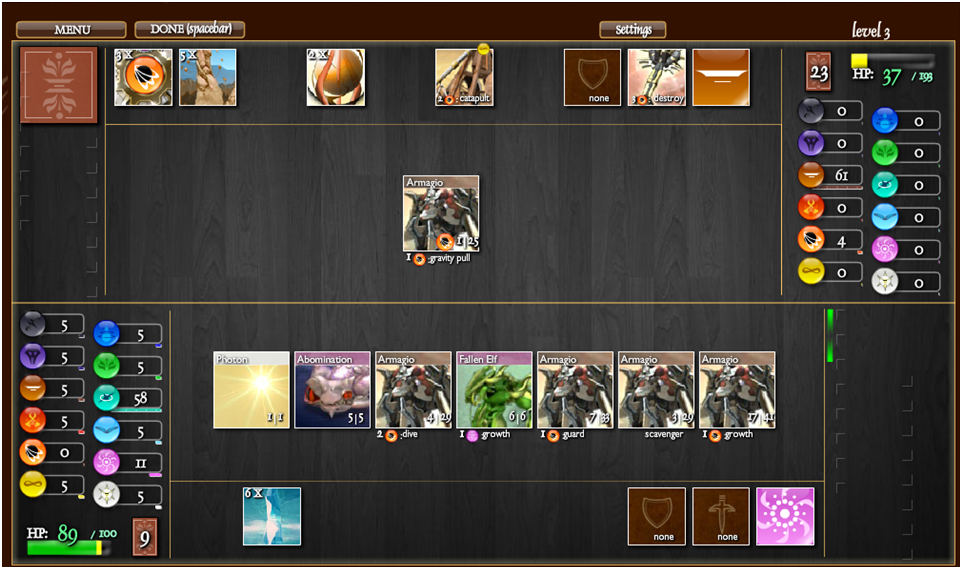 Ants & Spiders
Edit
DIVING VS BURROWING
Edit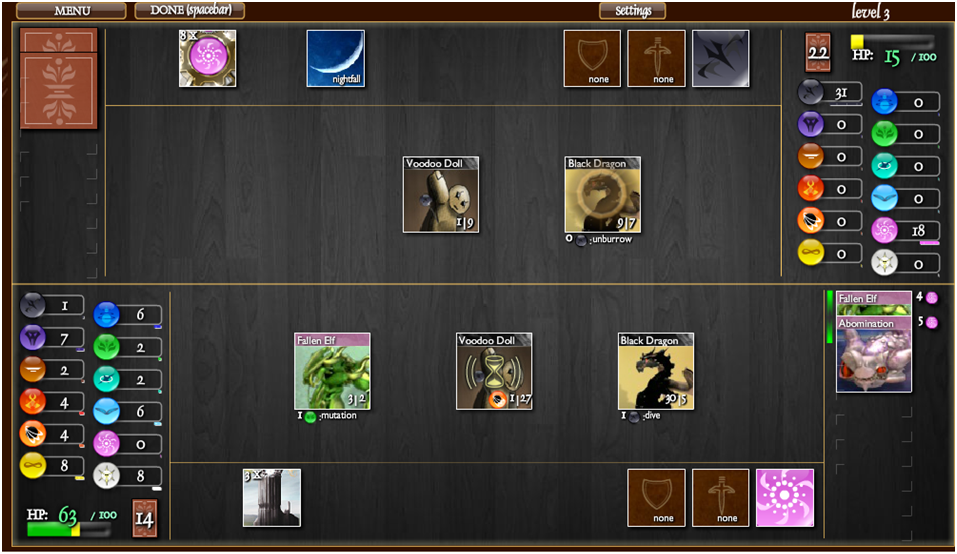 DRAGONFLY SPAM
Edit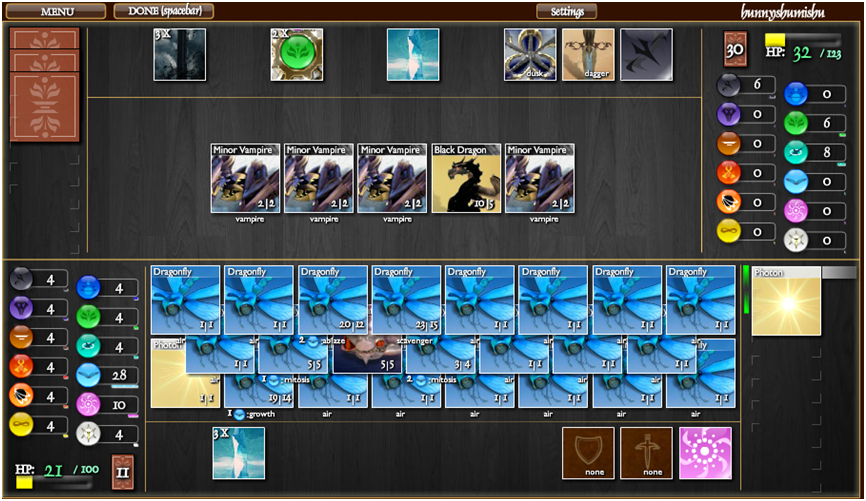 GIANT BONE DRAGON
Edit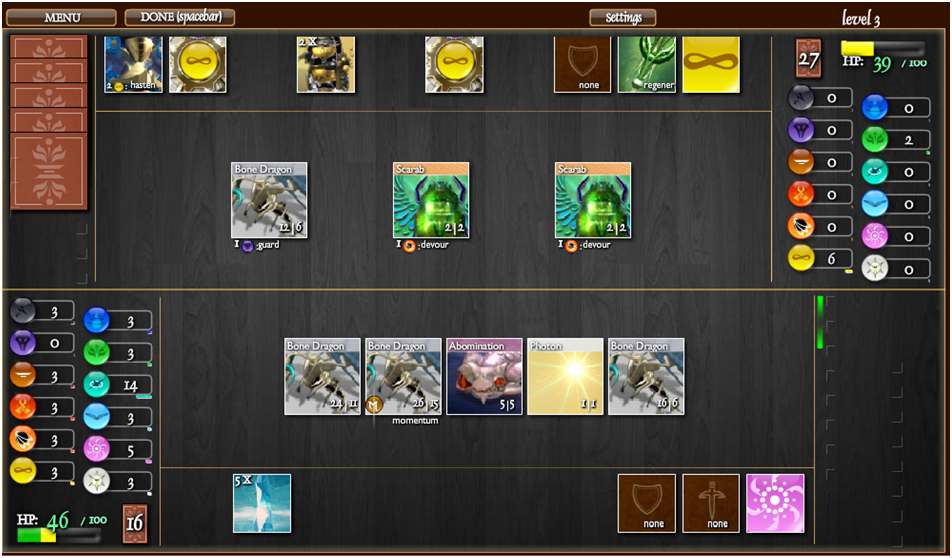 MUMMY MUTATION
Edit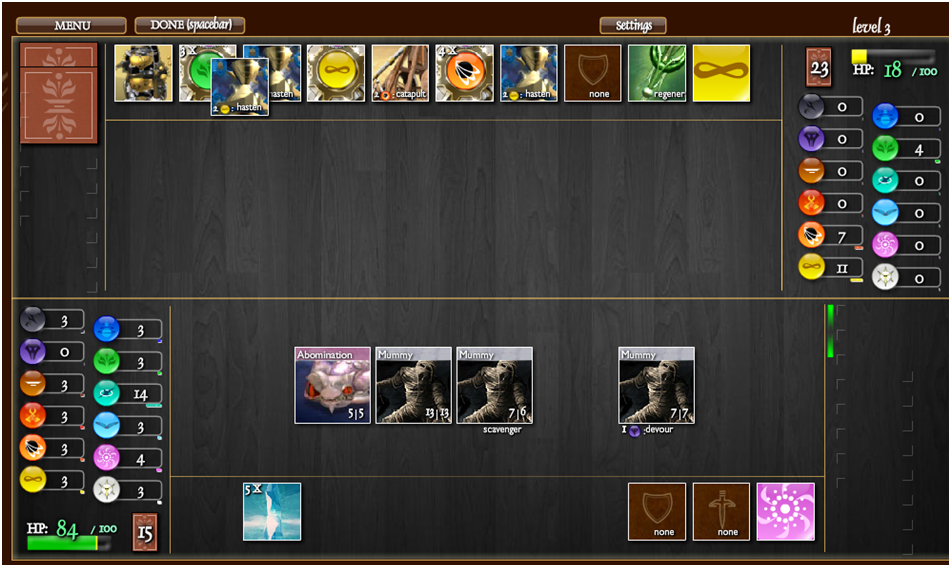 SCRAMBLEFLY
Edit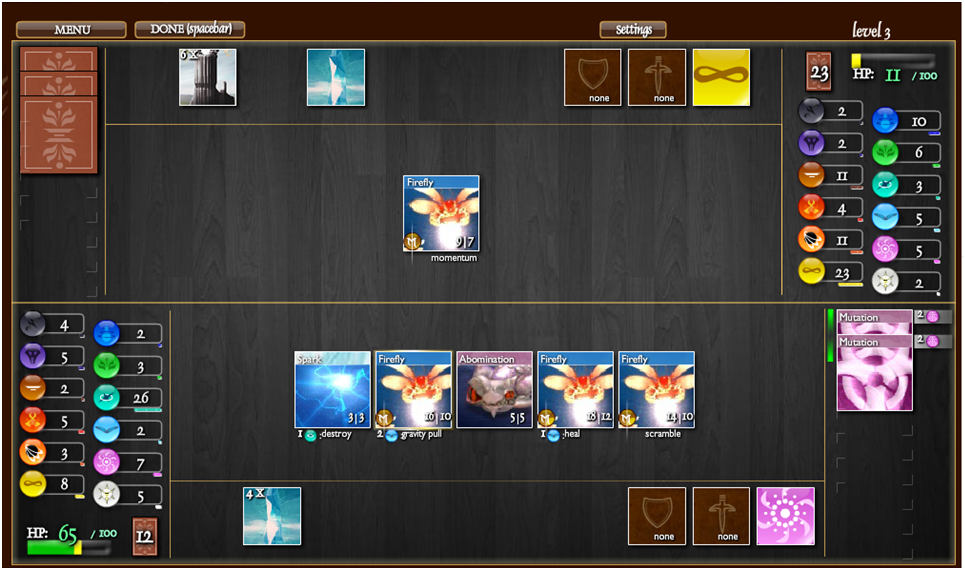 Mindgate Resonance:
Edit
NOTICE THE NUMBERS OF:
Aether Pillars
Phase Spiders
Immortals
Mindgates
I was only able to defeat this deck with the clever use of a Silence chain to stop the AI from continuosly playing his Dimensional Shields. I could have decked him out, but that would be too boring. This is called a Mindgate Resonance, where you and your opponent makes countless of copies of each other's cards and end up getting insane quantities of cards. For example, 14 Mindgates. You will normally get more of what your opponent has. I did not have any creatures so my opponent had no creatures to copy and ended up having less creatures because I could copy his creatures. However, my opponent did not have Antimatter so when he ended up Antimattering more of my creatures than his creatures. Luckily, I did not have any Silence cards so the Ai couldn't do a Silence chain on me. Lastly, do note that the Phase Spiders were not created by Fractal. They were created by countless Dualities and Parallel Universes.